Can Garmin Sleep Tracking Watch Boost Your Quality of Sleep? And How?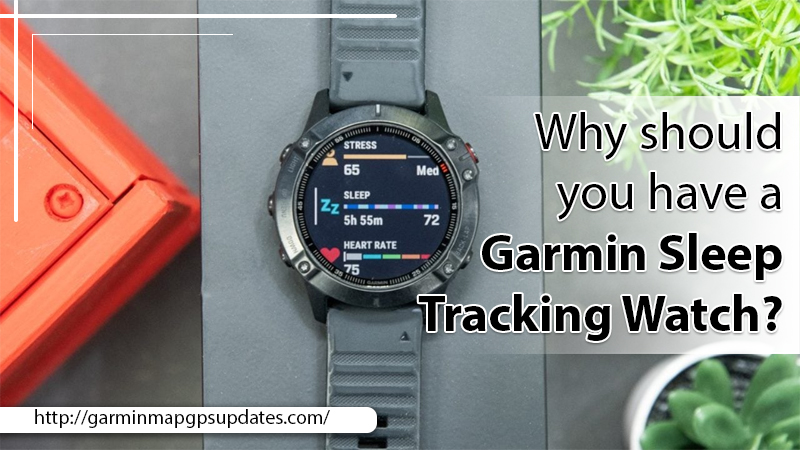 Are you wondering how your Garmin sleep tracking watch can help you with zzzs? Well, it can track your sleep movement, sleep density, and even blood oxygen rate. In this world of technology, where once you get up from the bed, all you know is what to do to keep the job at hand or business rank higher. 
But, health is avoided and placed somewhere in the corner of our room in the dark. It caught up only when you get sick or feel distressed. Not anymore! Garmin instinct watch sleep tracking device is all set to monitor your health reminding you where you lack to maintain good health.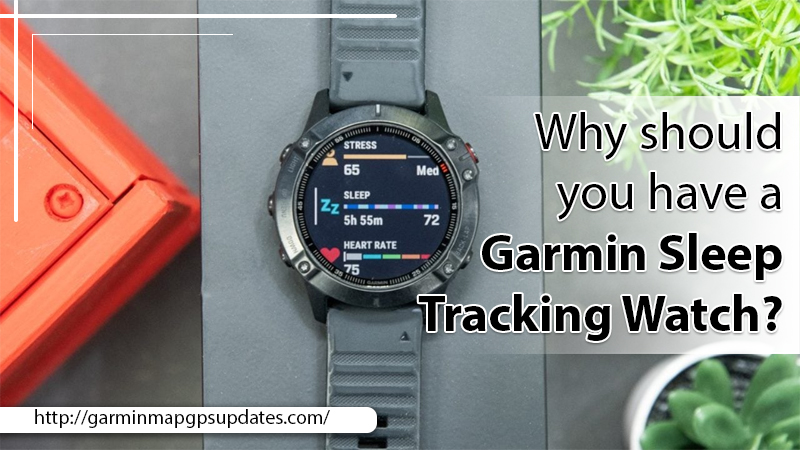 What is it and how does it help? Here, you can learn everything about Garmin instinct sleep tracking, its structure and its impact on your sleep. Stay tuned!
Why Do You Need Garmin Sleep Tracking? 
As per research, 7-8 hours of sleep is essential for a healthy body and mind. But, beyond the number of hours, the quality of sleep, that's how deep it is, plays a pivotal role in describing your sleep. 
Thus, you can use a Garmin sleep tracking watch that can be a life-changing device. 
What is a Garmin Sleep Tracking Device? 
The Garmin instinct smartwatch is a favorite to many users due to its advanced GPS sensors. It allows hikers, athletes, runners, and nature adventures to track where they are. 
But, Garmin instinct sleep tracking features Advanced Sleep Monitoring (ASM). It can optimize your heart rate, and with movement, sensors detect when you are sleeping. 
Understand Advanced Sleep Monitoring 
The Advanced Sleep Monitoring packs an optical heart rate sensor to track your sleep statistics. Later, you get a Garmin sleep score which demonstrates your sleep health. 
What Does Your Sleep Score Say? 
The Garmin sleep score represents a scale of 0 to 100. It underlines the quality of sleep while providing insights into the crucial factors that influence your score. 
View Your Garmin Sleep Score Insights 
You can find the Garmin sleep score insights on the sleep widget of the watch. To get the score and insights you need to add the sleep widget to your watch. 
The Garmin score will be visible on your Garmin Connect app installed on your smartphone. Here is how you can find your Garmin sleep score insights: 
Launch the

Garmin connect app

to select the

menu

. Or

sign in

to Garmin Connect from the web. 

Select

Health stats

. 

Tap on

sleep score.
How Does Garmin Sleep Tracking Function?
The Garmin watch sleep tracking uses a combination of Photoplethysmography (PPG) and actigraphy (ACT) data. It measures the change in heart rate and changes in heart rate variability. 
 Changes in heart rate are calculated with REM sleep. REM is the third stage of sleep where your eyes begin to move speedily and rapidly. It uses a heart rate monitor to understand your sleep cycle efficiently. 
While changes in heart rate variability are calculated by HRV. Hence, a rise in HRV demonstrates stress even when you're asleep. 
Garmin Sleep Tracking Accuracy
You sleep at night and the next morning a report of your sleep is ready to severe on your plate. But, how would you ensure that the result is accurate? 
 That depends on the recipe you follow means if you used the device properly. Here is how you can ensure the Garmin sleep tracking accuracy: 
Always wear the watch 2 hours before your bedtime. 

Keep it on while sleeping.

Do not forget to turn on the device's heart rate monitor. 

For multiple activity trackers, set sleep monitoring as your preferred activity tracker. 

Provide correct birth details.

To get the rate of oxygen in blood and pulse rate, turn on the Pulse ox before sleeping. 

Be rigid about your average sleep and wake set them correctly. 

Most importantly, if your watch features a battery-saving mode, turn it off during sleep.
Turn off battery saving mode during sleep: 
On your Garmin watch, press and hold the menu button (on the left, middle button).

Scroll down to select settings. Use the GPS button to select it.  

 Scroll down and tap on the Power manager. 

Then, locate Battery Saver. 

Finally, scroll down and toggle the switch to turn off power saving during sleep. 
Understand Gramin Instinct Sleep Tracking Statistics
Usually, the Garmin watch sleep tracking captures your heart rate throughout the day and calculates a baseline heart rate. Now, all you need to do to establish this baseline is wear it 2 hours before sleeping.
The baseline heart rate triggers the device to automatically start tracking your sleep as your heart rate slows down the average level.  
The Garmin instinct watch sleep tracking captures the following details: 
The number of hours you sleep

Your sleep level (how deep sleep you take)

Your sleep movement 
 Also Read : Garmin Alpha 100
How to Boost Your Garmin Sleep Tracking Score?
The disturbance in your sleep can degrade your sleep score. Bit, with Gramin sleep tracking accuracy feature you can learn what is causing the disturbance. 
Suppose if you are sleeping less than 6 hours or taking light sleep, it will be reflected on your Garmin sleep tracking record. You can analyze and find the reasons and improve your sleep cycle accordingly. 
Besides that, your sleep stats tell you more about your body battery. It takes a full day of activity and shows it in a pie chart. Here, you learn about different modes such as Rest, Low activity, Medium activity, and High activity. 
Final Thought:
In a nutshell, the Garmin sleep tracking watch is your personal sleep tracker and consultant that records your sleep activity. It demonstrates the level of stress you bear in sleeping. Hence, if you are looking for a healthy and happy life, you need to start working on your sleep from today. Here, the Garmin sleep tracker can accompany you as your sleep trainer.