Essential Steps to Setup Garmin Pay on Your Sport Watch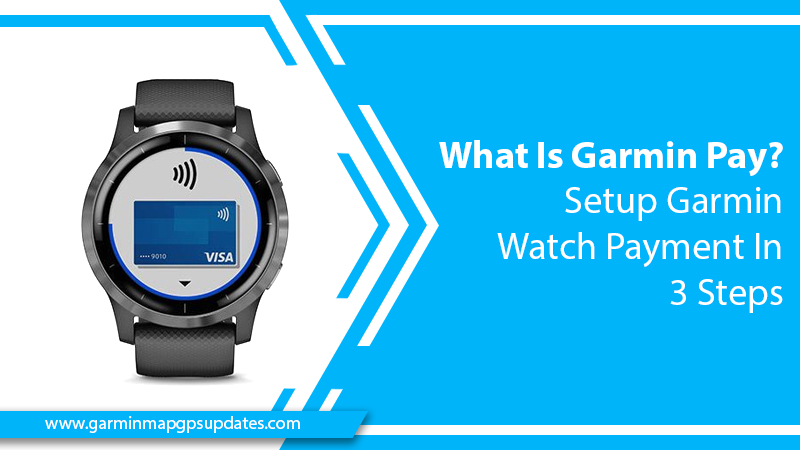 Wanna go wallet free? Garmin Pay is the new way to do it. It allows you to leave your wallet and credit or debit cards at home. Garmin Express is the pioneer of advanced technology. It integrates Garmin payment banks on your wrist watch. 
First, understand – what is Garmin pay? It is a virtual wallet for Garmin users. It allows them to use watches for making transactions for purchases.
Wondering, how does Garmin pay work without a phone? It processes contactless transactions similar to Apple, Samsung, Google, and Fitbit. But, there are some key points you should know when using the device.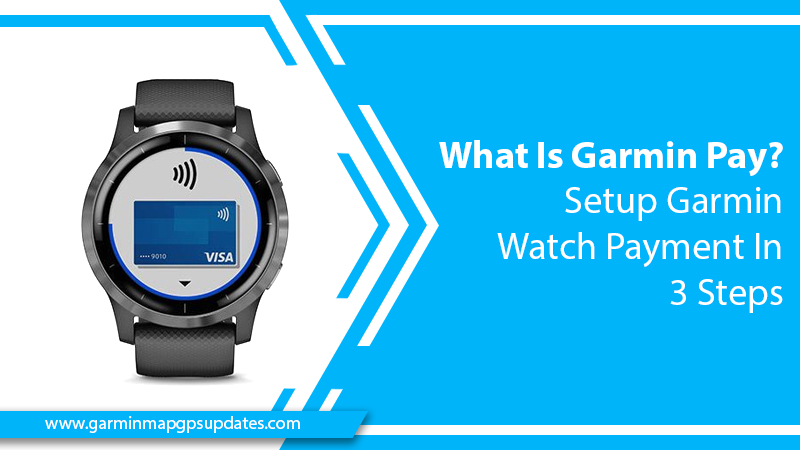 Further, we will also discuss, How to use Garmin pay? What is the procedure for establishing a payment system? And which banks are eligible?
Let's get started!
What is Garmin Pay?
Like rival services, Garmin pay is also a contactless payment system. It uses near-field communication (NFC) technology for connectivity. Presently, the feature is available only in Garmin sports watches. 
Hence, wherever you go, Garmin payment banks let you make a transaction using your watch. Whether you desire a coffee or go on a vacation, a wallet is no longer on the list of essentials. 
 How to set up a Garmin payment system in your watch? Let's discuss it in the next section. 
How to Set Up Garmin Pay on Your Watch?
The process of setting up Garmin is quick and easy. If you have the Garmin connect mobile app pre-installed, you can do it in seconds. Here, you're required to register your card. Thus, go through the Garmin payment banks list eligible for contactless payment. 
To learn how to use Garmin Pay, you can follow the steps explained below: 
1. Connect Your Gadget with Garmin Contact App:
Step 1: Tap on the Garmin contact app. 
Step 2: Pair the Garmin wearable if it's not paired in advance. On your app, tap on the My day tab and select the option Add device to pair the device. 
Step 3: On the top of the My Day tab, you will see the icon of your device. Now, tap on Garmin Pay or access it from the Garmin Device screen. 
2. Add a Payment Method
Step 1: To add a card, tap on the Garmin Pay screen and select Create Your Wallet.
Step 2: Then, set up a security code of 4 digits for your virtual wallet. Remember this passcode as it will also allow you access the card on the Garmin watch. 
Step 3: Now, select your card type (debit, credit, visa, etc).
Step 4: While adding your card, you are required to provide the following details: Card number, expiration date, and security code. 
Step 5: Enter the security code sent to verify your identity. 
Note: In some cases, the user is required to contact the bank to complete the process. 
Once you enter the security code, wait for some time. As ever the Garmin pay is activated, you will receive an alert on your Garmin watch.
3. How Does Garmin Pay Work?
Following is the process of how to use Garmin pay when making a payment online: 
Step 1: Press and hold the action button (Garmin watch). 
Step 2: locate Garmin pay (a virtual icon) and tap on it. 
Step 3: Now, enter your passcode (4 digits number).
Step 4: Tap on a card to make a payment. If you have added multiple cards, swipe up/down and select a card you want to use for the payment. 
Step 5: Now, get your wrist close to the contactless card reader.  
Step 6: Hold for some time so the card reader scans your card. 
The edge of your watch face will light up with a slight vibration on your wrist.

Also, a tick on your watch screen will appear when payment is confirmed. 
Also Read : Install Garmin Express in Android Devices

Notable Features and Functions of Garmin Pay
The key advantage of Garmin pay is its payment features. You can make a payment wherever contactless payment is accepted. 
How does Garmin pay passcode work?
Once you enter the passcode, you can pay anywhere in the entire day. It means, the passcode remains active for 24 hours. But, on a condition that it should not be taken off from your wrist or disabled heart rate monitoring. Hence, as soon as you put off the watch, you have to re-enter the passcode for the next payment. 
How does Garmin pay work if made wrong attempts? 
If you make three wrong attempts to passcode, you will be locked out. Thus, you can reset the password if you remember the previous one. Otherwise, Garmin will delete your wallet to ensure your information remains safe. 
The software is programmed to ask you to re-enter the passcode after every 24 hours. Further, you can reset the password anytime anywhere following the steps below: 
Open

the

Garmin Connect

phone app.

Go

to the

Garmin Pay

section to reset the password. 
From the above section, you can either delete it or temporarily deactivate your wallet. 
Also Read : Update garmin gps at minimal cost
Which Banks and Devices Do Garmin Pay Bank Support?
With Garmin pay bank, pay on any terminal that accepts contactless payment. But, before that, confirm that your card is eligible for the Garmin payment method. 
As all knows Garmin Pay supports hundreds of banks in 66 countries. You can find the list on the website. Hence, to give you an idea, below are listed the major banks supported by Garmin. 
Bank of America: Visa

Bank of America: Mastercard

Capital One: Visa

Capital One: Mastercard

Chase: Visa

Discover: Discover

JP Morgan Chase Bank, N.A.: Visa

PNC: Visa

U.S. Bank: Visa

U.S. Bank: Mastercard

Wells Fargo: Visa
Things to remember: 
Following are the key points you should remember while using the watch for the transaction: 
Security:

Your card information is well-protected. The card information is not saved on your Garmin device or on the Garmin server, and it is not shared with the merchant.

Hence, the company uses a transaction code for every purchase. 
Summing Up:
Garmin knows how to make life easy and Garmin Pay is one such example. The wearable payment gadget allows free travel around the world. But keep the password easy so you don't forget it. Hence, whenever you buy a product, you can take help from this guide. For more help and details, feel free to contact us.