Get Garmin BaseCamp Updates Information for Travelers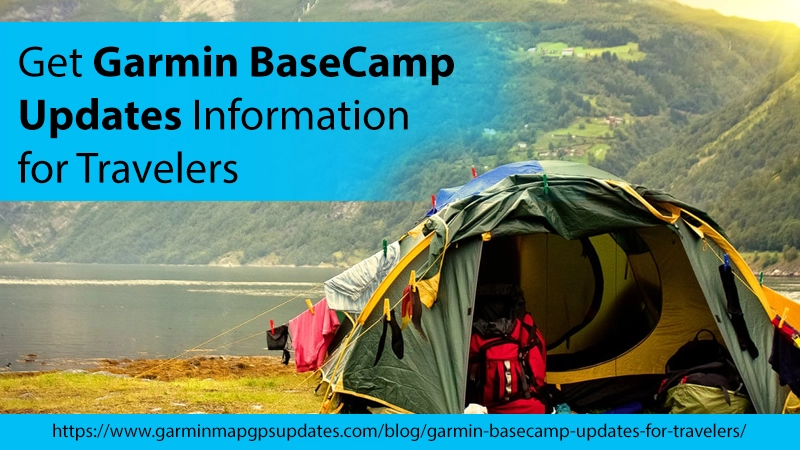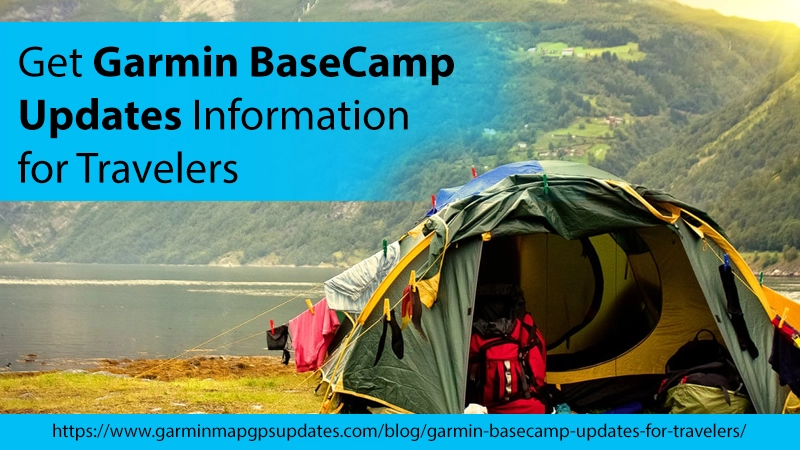 Garmin adds the cherry on the cake by introducing free computer software i.e. BaseCamp and provide time to time Garmin BaseCamp Updates. So It helps to plan your trips free, gives a performance review, organizes, saves, and sends data. Make sure of the Garmin Map Update process to avoid spoiling your trip with wrong map routes.  To know more about the software read the article further.
Exciting Features of Garmin BaseCamp Updates
Users can use the BaseCamp to plan their trip for any activity like biking, motorcycling, hiking, or off-roading trips.

You can select and mark waypoints for the trip you plan and track from your system. Thereafter, you can transfer it to your device.

It displays your topographic data in 2D or 3D on your computer.

A drawing tool feature is available that helps you mark the routes. Thus, you can check the entire route beforehand and encircle the waypoints for avoiding difficulty while traveling.

Users can view elevation changes which will help you understand how much difficulty users can face while bike riding or hiking.

BaseCamp allows users to combine the track the logs, Geotagged photos, Youtube videos, etc.

You can email a link to your adventure to your friends or family. Furthermore, you can share your trip videos on social media platforms.
Read Also: HOW TO FIX GARMIN WON'T TURN ON ERROR?
System Requirements to Download BaseCamp
For Windows
OS- Windows Vista XP or SP3

Windows Media Player 11 or above

Memory- 1 GB or above

The video card supports- Open GL version 1.3

BlueChart not supported

Not supports-Serial GPS devices
For Mac
OS- Intel-based 10.6 or higher

RAM- 1024 MB
How to Download Free Garmin BaseCamp?
The procedure below is for both Windows, Mac, or smartphones. So users can easily carry out. Thus, move further and follow accordingly.
Download Garmin Basecamp Windows:-
Method 1:
Navigate to www.Garmin.com and download the Xpress app.

Then, the notification box will appear to agree to terms and conditions.

Click on 'I Agree' for the terms and conditions.

Now the installation begins. Wait for a few minutes.

Double-click to start the application.

Next, messages will pop up of 'Add Device'.

Thereafter, attach your device with a USB cable.

Next, follow the on-screen instruction.

Choose from 'Check Updates' and 'Map Option' on the screen.

Click 'Map Option'.

In the 'Install Maps' choose 'install to Computer'.

Next, 'Terms and Conditions' will pop up, and click 'I Agree'.

Lastly, wait for a few minutes BaseCamp application will be shown on your Windows.
METHOD 2
Navigate to the Garmin web page and tap on Base for Windows.

Next, install 'Basecamp maps' software.

Tap 'Next' and again 'Next' and then 'I Agree'.

Once the download is finished, click 'Open'.

Next, choose your activity in the 'Activity section'.

Lastly, tap 'Next' and then 'I Agree'.
Also Read: HOW TO RESOLVE GARMIN VIVOACTIVE HR RESET ERRORS?
Download Garmin Basecamp Mac:-
Click Safari and go to Garmin Webpage.

Tap on the 'download Garmin Basecamp for Mac' file and select the location to save the file.

Thereafter, navigate to the saved file and tap 'Run'.

Lastly, Click Next>Next>I Agree for the terms and conditions to pop up.
For Mobile Phones (Both Android and iOS)
Navigate to App Store and search Garmin Basecamp App.

Tap on Basecamp 3 from the list on the screen.

Lastly, log in with your Garmin device.

Get Assistance from Technical experts.
You may also like: KNOW ALL ABOUT GARMIN MAP MANAGER IN THIS GUIDE
For using Basecamp, Garmin Map Update should be properly done. Else you will not have the latest routes available. However, if you think you are unable to download Basecamp then Garmin Support experts will help you in this context. Therefore, You simply need to explain your issue to them and they will revert you back with accurate solutions. You can trust the technical professionals without any doubt. But If you also want an instant solution, get in touch with the technical group. The team is present throughout the day and night, 24*7 to assist the customers.